Settlement Leads to Reform at East Haven Police Dept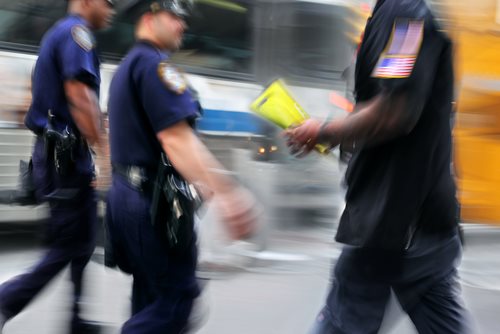 On November 20, 2012, the Department of Justice announced that it reached a settlement with the town of East Haven, Connecticut, to resolve complaints about the East Haven Police Department (EHPD). The complaints stated that the EHPD discriminated based upon race, color, and/or national origin, used excessive force, conducted unconstitutional searches and seizures.

The EHPD and town jointly filed the agreement a federal district court. The agreement will ensure that the EHPD engages in constitutional activity, and the agreement also hopes to increase the community's trust toward the EHPD and other police officers in the area.

Thomas E. Perez, Assistant Attorney General of the Civil Rights Division, stated: "We are pleased that town officials have joined the mayor and the board of police commissioners in supporting the broad reforms embodied in the agreement. The agreement reflects a strong commitment to effective and constitutional law enforcement in East Haven for all who live, work and visit the town."

The agreement has seven main factors:

• biased-free policing practices and training to ensure biased-free policing is a factor during hiring, promotions, and performance assessments
• the development of policies for reasonable force in specific circumstances
• documentation for all search and seizures, as well as updated instructions for applying for search warrants and respecting a person's First Amendment rights
• new policies that make sure officers and supervisors conduct activity in a lawful as well as ethical manner
• assurance that all officer complaints and investigation into officer misconduct are handled accordingly
• supervision and management policies for investigating misconduct
• engagement from the community and oversight from the East Haven community

David B. Fein, the U.S. Attorney for the District of Connecticut, stated: "This agreement will provide the men and women of EHPD with the necessary support and guidance they need to fulfill their duties in a manner that protects public safety and upholds individuals' civil rights."

Source: Department of Justice
Comments
comments